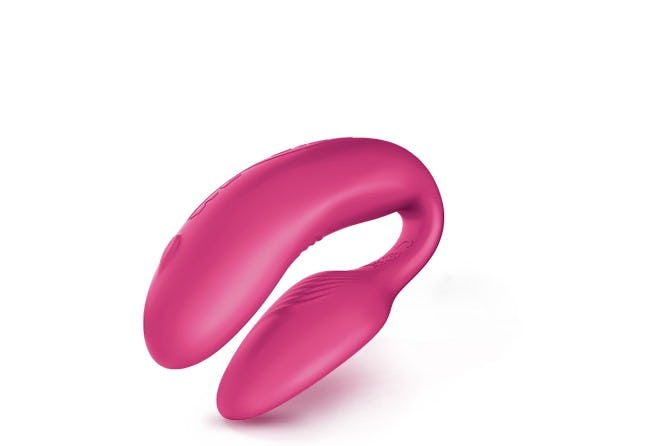 I am really into sex toys, and I had a question the other day about how to clean them before using them.It certainly isn't something you'll hear in day to day conversation, but it is something that needs proper consideration and I'm here to tell you why.
Now, let's start off by talking about why it's important to clean sex toys before using them.It's all about making sure that you get the most out of your experience, without bringing any bugs, bacteria, or viruses along with you.Cleaning your sex toys before use is the best way to avoid transmission of any infections, and it's an easy task to accomplish with just a few simple steps.
The first step you should take is to make sure that you are using soaps and wipes that are specifically designed to clean sex toys.Generic soaps and wipes, while safe to use on your body, often don't have the active ingredients necessary to properly clean sex toys. You should also use warm (not hot) water and no bleach when cleaning your toys.
Next, it's important to scrub your toys thoroughly with the soap and wipes.Take the time to really get in the crevices and remove any residue.When you're all done, you should give it a final rinse with warm water.
Now that you're done scrubbing, it's time to dry your sex toys. Make sure you do this gently and thoroughly so that no water is left behind. You can also use a clean towel to dry it off.
Lastly, make sure that you store your toys in a clean and safe environment. Keep your sex toys away from any sharp objects or other materials that could cause damage.If possible, it's also good to store them in a box or container that can be easily cleaned and sealed shut.
These are the basics steps of cleaning sex toys before use – now let's look at some tips to help make the process a little bit easier.It's a good idea to clean your toys after each use, before storing them away.If you're using a lubricant with your sex toy, make sure to clean it off properly as well.You should also avoid using any sort of oils or harsh chemicals, as these can damage your toys.
Now let's move on to some of the specific tips you can use when cleaning your toys.If you're using sex toys made of silicone, make sure to use a mild soap and only water.For toys made of other materials, such as plastic, glass, or steel, make sure to use a mild and non-abrasive soap specifically designed for the material you're using.
Finally, it's a good idea to invest in anti-bacterial toy cleaner. These cleaners are designed specifically for vibrators cleaning sex toys, and they're an effective way to make sure that your toys are clean and safe before using them.
That's it! Cleaning sex toys before use doesn't have to be a big deal – just remember these steps and you'll be good to go!
Let's now move on to some other considerations.It's important to make sure that you use condoms on your sex toys to avoid any possible infections.Also, when using vibrators, pay attention to the type of material you're using it on, as softer materials may be vulnerable to wear and tear.
When it comes to cleaning sex toys, it's good to remember that the goal is to reduce the risk of any infections as much as possible.Be sure to take the time to clean them properly – even if it seems like a chore.It will be totally worth it in the end!
Let's now talk about storage.When storing your sex toys,make sure you keep them in a safe place, preferably sealed in their original box.That will help ensure that no dirt or dust gets into the crevices of your toys.
Finally, it's a good idea to use a toy storage bag when traveling with your sex toys.These bags help to keep them away from any possible damage, such as water or humidity, while keeping them out of sight.
There you have it – that's how to clean sex toys before use.It's not exactly a thrilling activity, but it's essential for making sure that your sex toys are clean and safe for use. And that's why it's so important to remember and practice these steps before enjoying some pleasure.